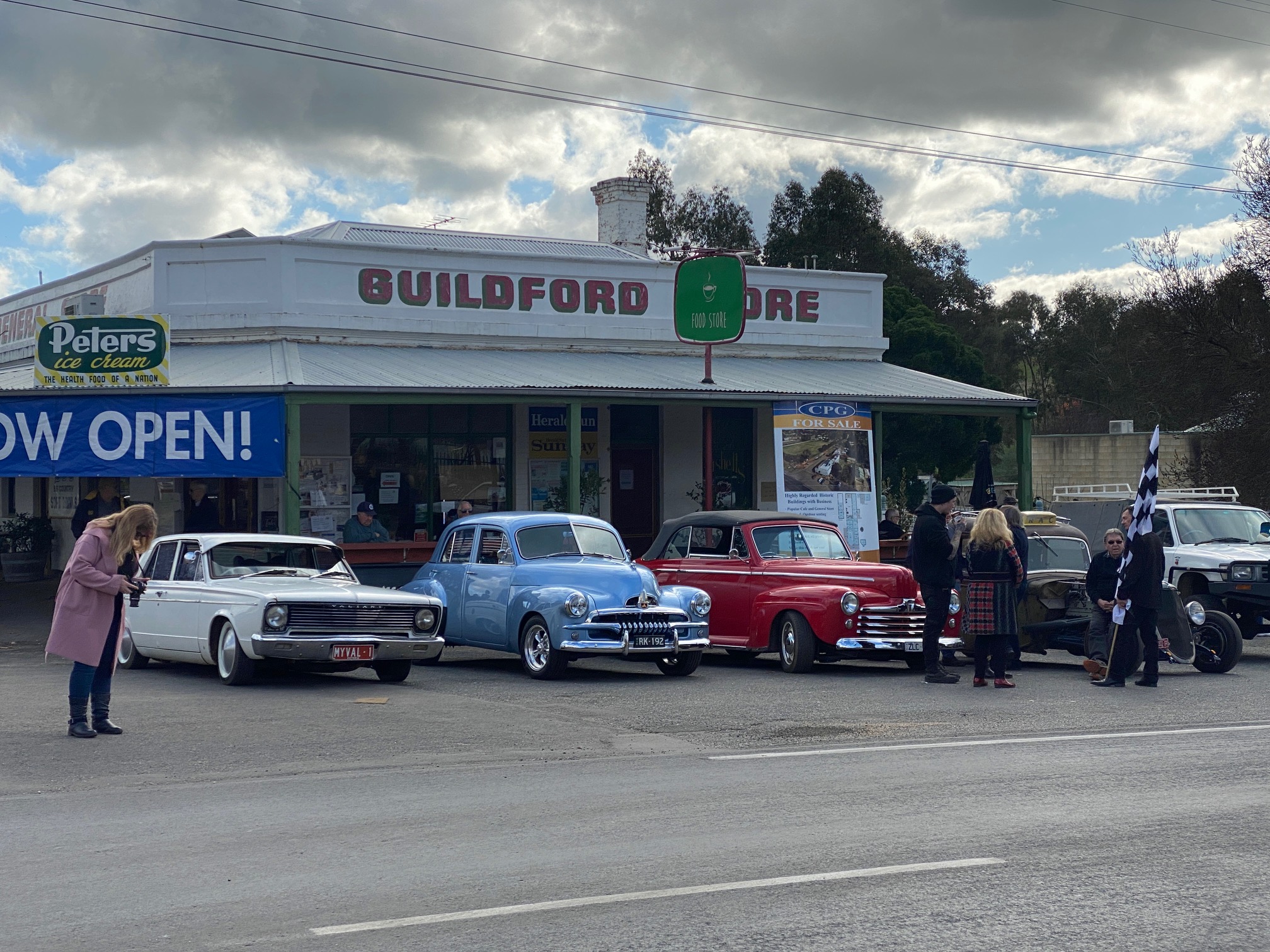 Just as we as a com­mit­tee, start to make plans to start hav­ing meet­ings again, we in Mel­bourne are hit again with this dread­ed COVID-19 virus and the state gov­ern­ment has imposed fur­ther restric­tions, which meant we could not hold a meet­ing or club run in July.
Oh well we will again one day soon, I promise.
I would like to men­tion the sad news in my Pres­i­dents Report of the fatal car acci­dent of Guild­ford engi­neer Peter Turn­er and a Wodon­ga man Jamie Drum­mond who died when Jamie's FJ sedan was hit from behind whilst wait­ing to make a right hand turn into Wan­garat­ta Air­port on Sat­ur­day 13th of June at 9.50am. Peter and Jamie were both in Jamie's FJ sedan doing some test­ing for the engi­neer­ing of his vehicle.
Some of our club mem­bers have used the ser­vices of Peter's engi­neer­ing busi­ness for the engi­neer­ing of their vehi­cles, I myself was in the mid­dle of engi­neer­ing my FJ van with Peter and was due to see him in 2 weeks' time.
I attend­ed a memo­r­i­al for Peter in the small town of Guild­ford (just out of Castle­maine) on the 24th of June and club mem­bers Rick Kings­ley and Pres­ley Eas­dale from Bendi­go also attend­ed. Below this report is a pic of Ricks FJ at the memo­r­i­al in Guildford.
All I ask is for club mem­bers to hang in there, the tide will even­tu­al­ly turn in fight­ing this virus. I know this has been a dif­fi­cult time for many, but we are get­ting through it and it will only make us enjoy our club activ­i­ties even more on our return.
Please stay safe and look after each other.
Jason.